In light of the extremely sad news that rock legend David Bowie passed away, we're remembering his greatest moments. Throughout his career, David Bowie has rocked more looks than there are pages in a phone book. From spaceman to lion-man, Bowie's done it all. UK artist Helen Green illustrated a very entertaining GIF of Bowie's transformations over the years.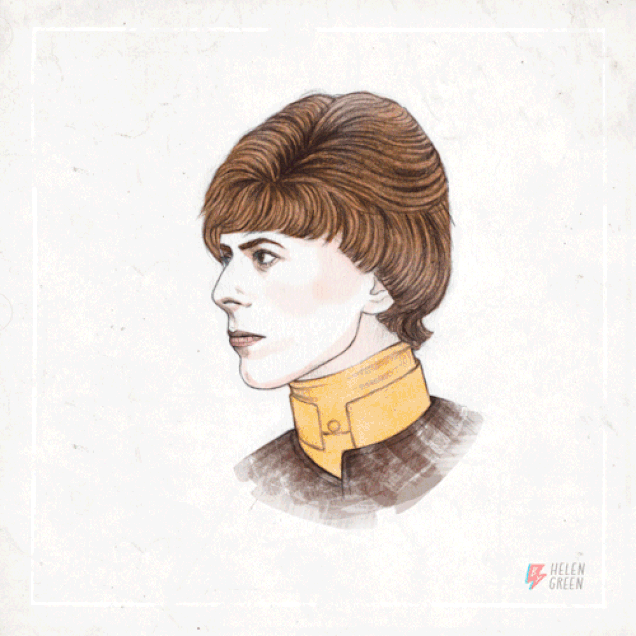 You can see the breakdown of every Bowie look in black and white below.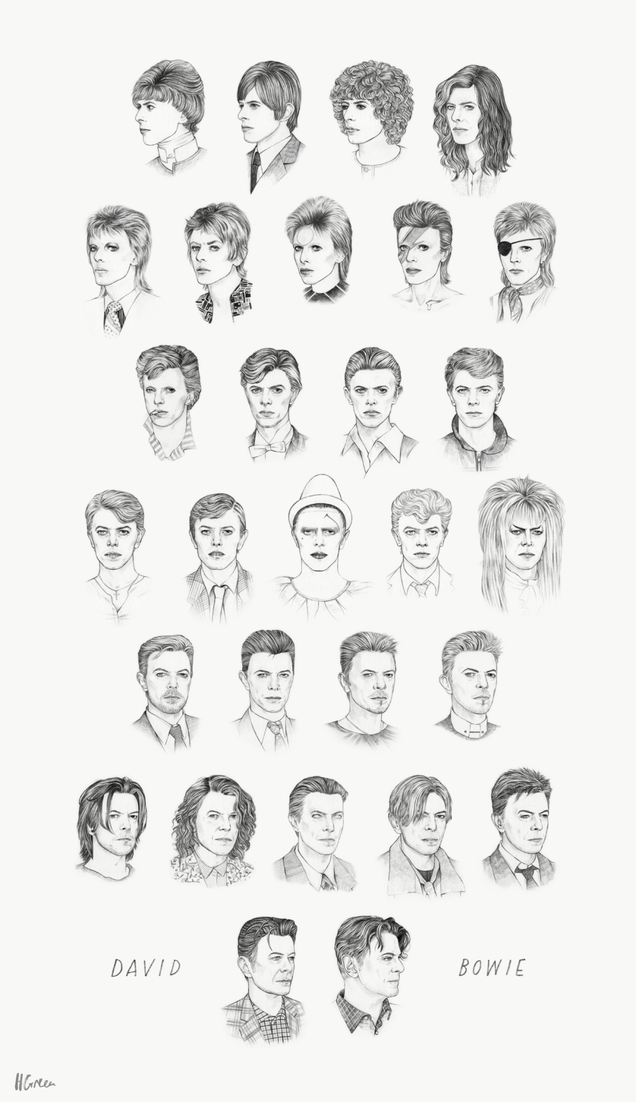 Check out Green's Tumblr for more wicked illustrations of Bowie and other well-known artists.