Vegan cheese is now going by the name of 'Gary', because it's not cheese, obviously.
After an angry cheese-eatin' Facebook troll went off at a Sainsbury's grocery store for calling their vegan cheese, well – "vegan cheese", they have rebranded. Last week, the UK supermarket received an angry Facebook post from a very butter bitter dairy lover who discovered their new line of coconut based dairy-free cheese.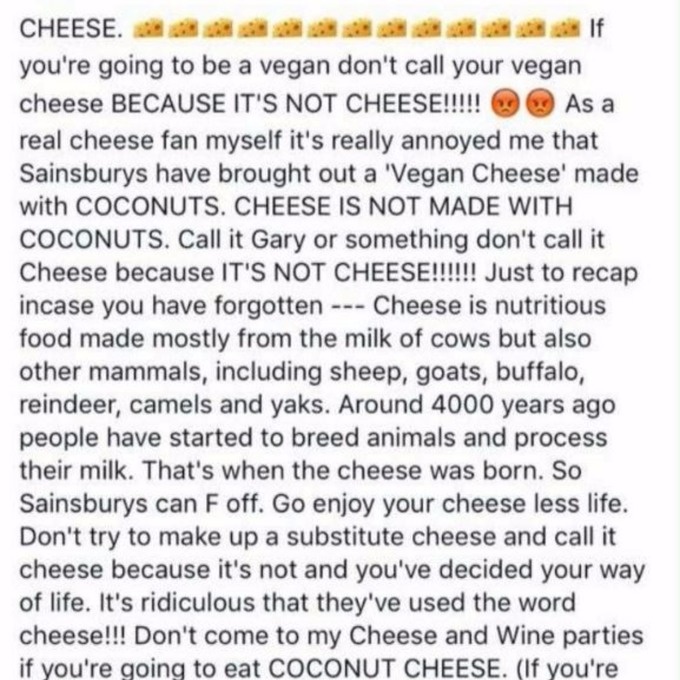 Within hours, the vegan community stepped in to defend their dear friend Gary, posting hilarious memes to accompany the new, It's not Vegan Cheese, it's Gary Facebook page.
The supermarket even stepped up and revamped their vegan-friendly product to better suit it's dairy free brand.
Thanks to customer feedback, we're excited to introduce our new range of #Gary ? pic.twitter.com/Mr3dgokDIO

— Sainsbury's (@sainsburys) September 30, 2016
Daiya, a dairy alternative food company made popular for it's vegan cheese Gary even got in on the fun.
What do you think about the whole vegan cheese Gary fiasco?